Hilton Head Fishing Charters
Information on outstanding fishing charters in the Hilton Head Island, Daufuskie Island, Palmetto Bluff, and Bluffton, South Carolina area. Hilton Head fishing is the finest in the lowcountry!

There are a variety of options for Hilton Head fishing charters, and the best choice for you depends on what type of fishing you'd like to do, the size, composition, and experience of your group, and the location you'd prefer exploring with your professional fishing guide.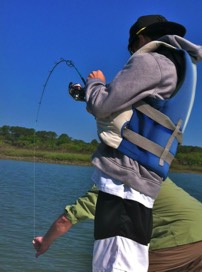 The charm of fishing is that it is the pursuit of what is elusive but attainable, a perpetual series of occasions for hope.
John Buchan
Hilton Head Fishing Charters by On-Water Location
When discussing charters it's important to clarify certain "location" terms. Please be aware that different fishing charters might apply the same terms to totally different experiences. It's best to clarify exactly what they mean and be sure it is appropriate for your group.

Inshore fishing in Hilton Head includes the tidal creeks, sounds (think "small bay"), and the nearshore region off the beach typically still within sight of land.

Generally, inshore fishing charters are on boats for up to 6 passengers, plus the captain, but some captains may prefer smaller groups in certain circumstances. It's wise to not overcrowd a boat for the best fishing experience.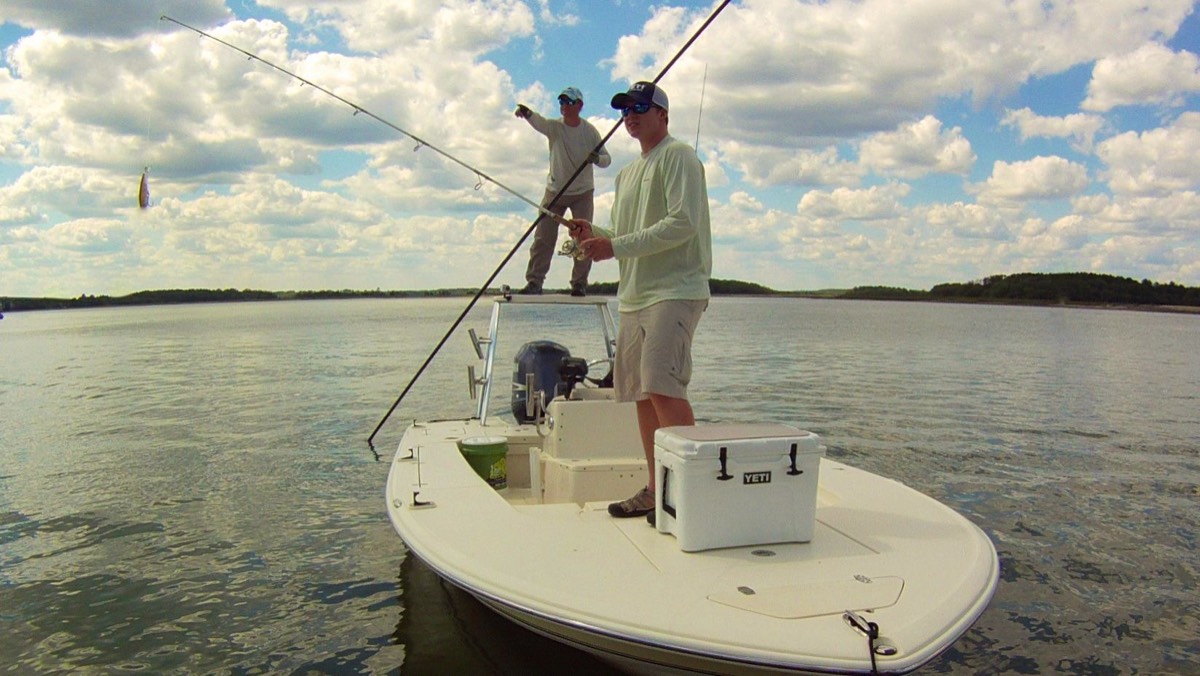 Flats fishing is a specialized type of "inshore" fishing. Flats Boats offer an excellent opportunity for coastal marsh fishing. Typically setup for 1-2 people fishing, plus a guide, a
flats boat charter
is the most personalized guided charter fishing available. Sight casting opportunities for Redfish and Trout are numerous, among other species depending on season. Flats boat fishing guides tend to be among the most experienced, seasoned captains in the business. Likewise, due to the experience required to operate an excellent flats boat guiding service, they are also few and far between. The charters listed here are outstanding guides with many years fishing Hilton Head Island and the surrounding Lowcountry waters.
The term "Deep Sea" Fishing is thrown about rather loosely. In Hilton Head, "Deep Sea" could be used to describe any deepwater fishing, whether it's technically inshore, nearshore, or offshore. In fact, the closest deep holes to Hilton Head are primarily inshore by definition, with certain hotspots that are 50'-70' deep being just a stones throw from land on the backcountry side of the island.

Just because it's "deep" doesn't necessarily mean "fish are there," but it's important to understand where and how you'll be fishing. One charter company might throw about the term "Deep Sea" Fishing when referring to a 3-4 hour trip that may not venture beyond the mouth of Port Royal Sound, while another captain might refer to "Deep Sea" when talking about Gulf Stream fishing 80 miles out on a 12 hour trip… The difference is substantial. One is appropriate for a 10 year old, the other is not.

We suggest you not use the term "Deep Sea" at all, and discuss the specific areas you will be fishing and intended target species.
Offshore Fishing Charters
A true
Offshore Fishing Charter
is a serious adventure not for the faint of heart.
Similar to the phrase "Deep Sea," the term "Offshore" can mean different things to different people.
"Offshore" doesn't mean fishing from the shore, or even just off the shore. True Offshore fishing is ocean-specific, beyond the nearshore coastal region.
By default, a 4 hour "Offshore" fishing charter will mean you're staying fairly close to land, within the first few miles away from the beach, but still in the nearshore vicinity and typically in sight of land. If it were any more than that, you'd spend the whole time getting there and back, rather than fishing!
5 miles from the dock does not equate to 5 miles offshore.
To get to offshore wrecks and reefs in the 5-25 mile range, you'll probably want a 6 or 8 hour trip that offers plenty of fishing time, relative to travel time.
Gulf Stream offshore fishing is a distant 60-80 miles out, where targets like Dolphin (Mahi Mahi) and Wahoo are found. In Hilton Head, a Gulf Stream trip means launching at 3 or 4 in the morning, in order to start fishing by first light. Expect 12+ hours for this kind of trip.
Hilton Head Fishing Charters by Target Species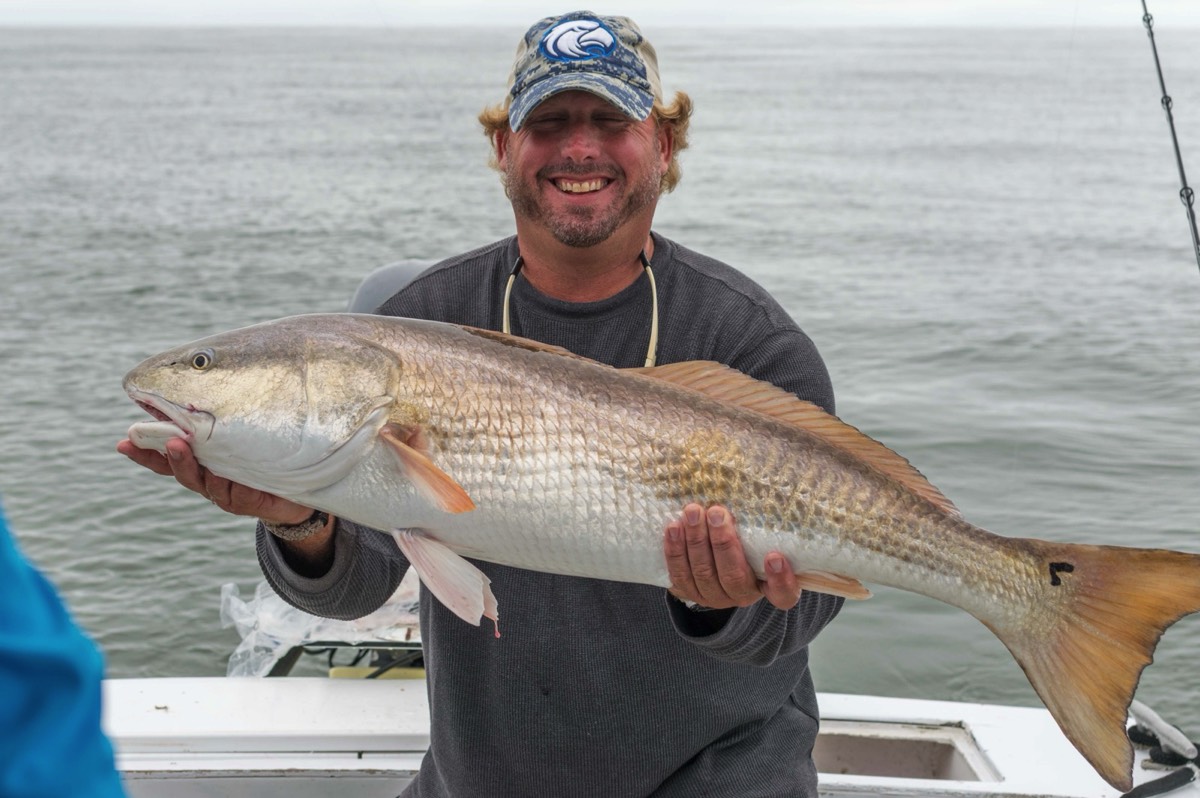 A year round target for Hilton Head is the Redfish (Red Drum). The younger Reds in the "keeper" range of 15"-23" can be found in the creeks, flats, and oyster reef areas of the tidal salt marsh around Hilton Head Island.

Larger "Bull" Reds visit inshore occasionally, and are most likely to be found in late Summer / early Fall in a few specific areas where they are believed to gather for breeding. Outside of this, you'll see them occasionally around artificial wrecks and reefs offshore throughout the rest of the year.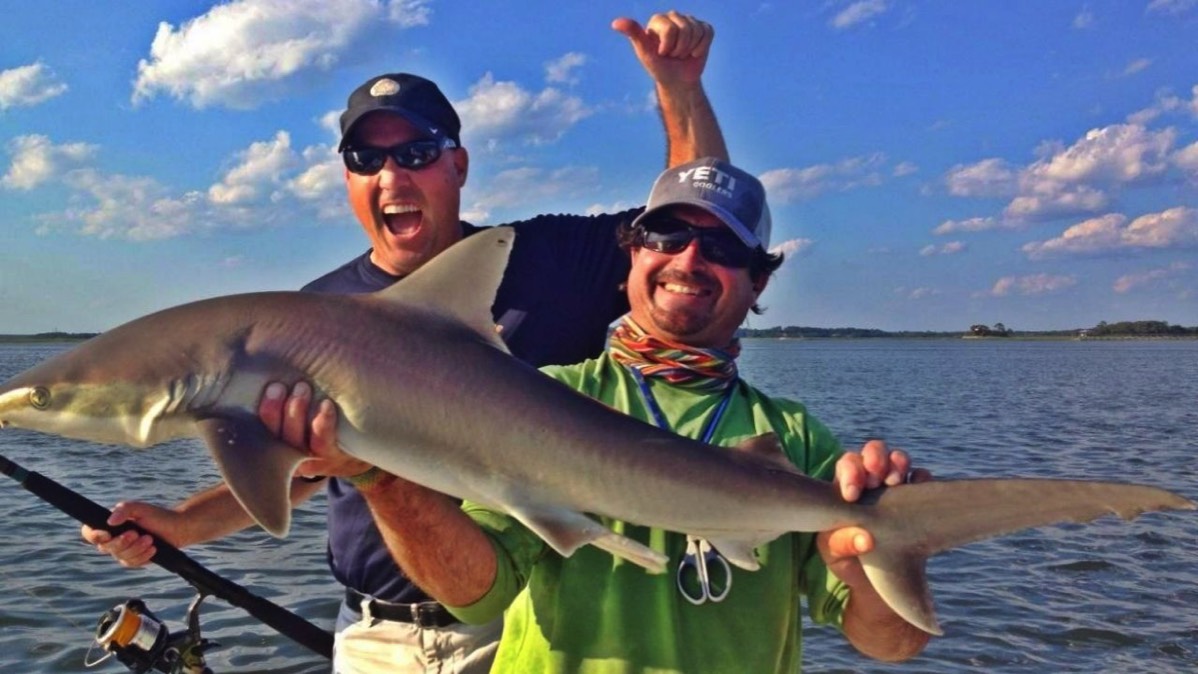 Shark Fishing in Hilton Head
One of the most popular targets, especially if you're looking for consistent action during the warm water months.

In the tidal creeks you'll find Bonnethead, Sharpnose, and Blacktip sharks. Larger species such as Lemon Sharks, Tiger Sharks, and Hammerheads also visit the inshore region, but tend to stick to deep areas around Port Royal Sound or Calibogue Sound, and of course the open ocean.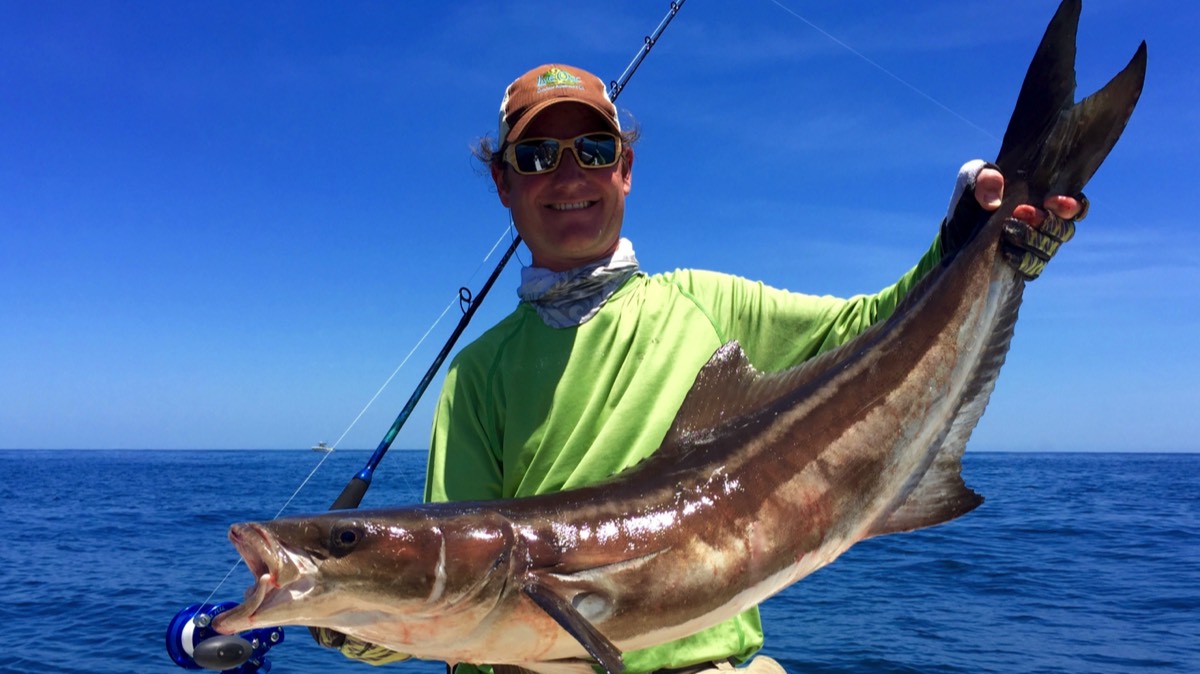 The waters between Hilton Head Island, Bay Point Island, and Parris Island are part of perhaps the largest inshore spawning area of Cobia in the southeast US. Every Spring, thousands of chocolate "brownies" migrate inshore to breed. The males of the species are smaller, in the 10-30 pound range, and the females can easily double that and more.

Offshore, the artificial wrecks and reefs in the 10-20 mile range in particular offer some of the best Cobia fishing in the world. Anglers benefit from clear waters where sight casting to cobia can be either frustrating or exhilarating, depending on the mood of the fish. When the bite is on, it's amazing!
Complete Listing of Hilton Head Fishing Charters:
Freeman 29 — Capt. Blair Willis

A professional waterman since 1996, Capt. Blair guides inshore and offshore fishing trips for all species. His charter fishing boats are A Live One, a Freeman 29 catamaran, and Stingray, a Yellowfin 17 Skiff.

Join Capt. Chris aboard his 27' Cape Horn with twin Yamaha outboards and have some fun on the water! Cobia, Sharks, and Redfish are some of the primary targets at different times of the year, and Cool Cat will put you in the right spot for the best opportunity to catch 'em up!

HiltonHeadIslandFishing.net

25' FJ&S SportFish — Capt. Travis Meissner

Hammerhead™ is Live Oac's 25' SportFish guided by Capt. Travis Meissner, who has been leading trips with Hilton Head's Live Oac for nearly a decade. Specialties include redfish and shark fishing in Port Royal and Calibogue Sounds, and yes, Hammerheads are not uncommon when you're fishing with Captain Travis!

The Outcast is a 26 foot Glacier Bay Catamaran powered by twin Yamaha outboards. Cats typically provide a softer ride on the water. The twin hulls cut through the waves minimizing the pounding and slapping of conventional monohulls. Capt. Chip Michalove is shark fishing specialist, and has caught and released more Great White Sharks than any other Hilton Head Island charter captain!

OutcastFishing.com

Capt. Jon "Gumbo" DeLoach

Captain "Gumbo" has fished Hilton Head since the early 80s, and brings his experience as both a charter captain and a multiple tournament winner to you on a charter aboard Polecat.

PoleCatCharters.com

Capt. Marc Pincus brings his years of charter and tournament fishing experience to guests aboard a 33' Hydra Sport with TRIPLE Yamaha F250s to get you where you need to go fast and in comfort. Marc organizes the long running annual

SC Wahoo Series

and the Hilton Head Harbor Wahoo Shootout tournaments, and is a long time participant in SKA Kingfish Tournaments. His tournament-honed expertise is at your service aboard charters for various species inshore and offshore in Hilton Head.

ReelinCharters.com

Capt. Bill Parker brings over 30 years of charter experience to you as his guests aboard the Runaway. At 31 feet long with a 12 foot beam, she's a smooth riding and comfortable sport fishing boat.

RunawayFishingCharter.com

Yellowfin 17 Skiff — Capt. John Werner

Check out the flats and inshore waters with Capt. John Werner aboard Live Oac's Stingray. This Yellowfin 17 Skiff offers a fantastic ride and the ability to get into super skinny water where the redfish like to hide. Capt John's years of experience as a fishing guide and an athletic coach provide a perfect blend of talents for both beginning anglers and lifelong fishing fanatics. You'll have a blast with Capt. John on the Stingray.

Featuring quick access to the Hilton Head's north end fishing grounds, enjoy a quick and easy ride aboard the Stray Cat fishing for Hilton Head's best catch.

StrayCatCharter.com

Capt. John Brackett is an experienced fishing charter captain as well as a professional photographer. Enjoy a great day of fishing on a comfortable riding cat boat with the latest electronics, tackle, and an enclosed head. Fish for species including Redfish, Seatrout, Sheepshead and more.

SweetPeaFishing.com

More Hilton Head Fishing Charters…
About HiltonHeadFishingCharter.com
Our "charter" mission is to provide the best Hilton Head, SC fishing charter information to visitors and locals in the Lowcountry. Our goal is to promote positive fishing experiences and showcase the best adventures that Hilton Head has to offer.